ABOUT US
AJ Financial is an accounting practice with big ambitions for our clients. Ever conscious of ensuring value for you, we will seek to always enable you to recover our fees through great business advice, current tax management practice, or identification of cost saving opportunities. We pride ourselves on providing a personal, responsive service.
About Adrian Landon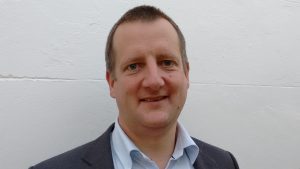 I am a Fellow of the Chartered Institute of Management Accountants (CIMA). I have worked as an accountant in industry, principally manufacturing and engineering, since 1995.
Before taking the opportunity to establish my own practice and business consultancy, I spent 8 years at Hinkley Point, initially as Financial Controller of Hinkley Point A, and subsequently as business manager for a number of major decommissioning projects. As a Management Accountant, my training and experience are geared towards business strategy, growth and development, cash management and forecasting, and business planning and controls.
This translates into benefits for you: AJ Financial will work with you to tailor services to your needs. See our packages ranging from 1st class compliance services to working within your business as a part time FD.
Book a FREE Consultation Today